Value, Affordability and Comfort Dentist and Dental Care Birmingham, AL
At Birmingham's own Comfort Plus Family Dental, our goal is – to provide you high value dental care at affordable prices in a comfortable environment.
Check our current dentist specials/coupons for Birmingham, AL region:
Dentist special offers
Value:
To that end, we believe in educating our patients on available options, allowing them to make informed decision about the dental care. Our friendly dental team, and dentist will answer your questions/concerns and go over the options in detail. Our business is built up on mutual interest and long term doctor patient relationship. You get exceptional customer service from all members of team. In the days where the doctor spending a few minutes with patient is normal, our dentist Dr. Gutti takes time to answer all your questions you may have, and go over treatment in detail with you. Furthermore, Dr. Gutti will make a personal call to check on you after dental procedure, and is always available for any questions 24/7 including weekends, and holidays. She genuinely cares about the patients and their oral health.
Comfortable:
It is estimated that as many as 75% of US adults experience some degree of dental fear from mild to severe, and about 5 – 10% of them have dental phobia, and avoid dentist at any cost. We have good news for you, staying true to our name, and motto, your comfort is our priority – we will do everything in our capacity to provide exceptionally comfortable care. Our dentist, Dr. Gutti's approach to dentistry is very gentle, and she works great with both adults and children. To enhance your comfort level, we offer the following as complementary to all our patients : relaxing spa amenities such as aromatherapy, comfy pillows, warm blankets, bottled water, radio with headphones to block out noise, tension-relieving cooling eye gel masks, complimentary sugar-free mints, FREE wifi, and more to make your dental visit a "Comfort Plus" visit.
If there is anything we can do to make your experience more comfortable please let one of our team members know, we love to learn from our patients. Review what our patients are saying about us. Following is review from one of our patients, Anne S
"I have VERY sensitive teeth and have always dreaded dental appointments because it was so painful. Comfort Plus is just that….a comfort! They make sure my experience is not painful. They get me in, they do a great job and I may still not enjoy getting my teeth cleaned, but I do love that I don't dread it anymore! Oh, and their hours are great for a working person! Time managment is a real plus in the medical field!"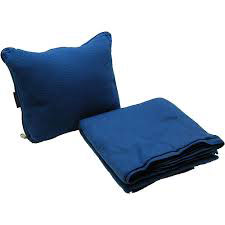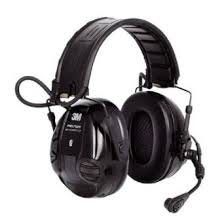 Affordability:
Through patient education, our dentist always provides economical options available to our patients. Many of our patients do not have any dental insurance, after recent we have started offering Comfort Dental Plan to provide valuable alternative, visit our Comfort Dental Plan for detail information about the plan. Be sure to visit our special page as well, we run some patient specials from time, and our dental prices are one of the lowest in the Birmingham region.
Our experienced financial coordinator works closely with your insurance company to make sure that you get the maximum benefits towards your treatment. She will gather all details and review all aspects of your insurance for you so that your out of pocket expense for your dental care is minimum. Furthermore, we have several financial options to assist you as well, check with our financial coordinator. Be sure to check our specials page as well.