Emergency Dentist Birmingham, AL| Birmingham Emergency Dental services | Emergency dental clinic Alabama
If you are from Birmingham area, and experiencing a dental emergency and looking for an emergency dentist, emergency dental clinic? Think no further and give Comfort Plus Family Dental a call right away at (205) 833-5405.  Finding a weekend, quality urgent care dentist is not easy; weekend or week day our quality of services remains consistent, providing top quality, gentle dental care to patients in Birmingham, AL region. A dental emergency can occur anytime to anyone. For your convenience, we are open all day Friday and Saturday in addition to the regular week hours. You can reduce the chances of having a toothache by visiting your dentist regularly. If you are  a new patient, we believe that if you choose us to be your emergency dentist, you will become a part of our dental family for life.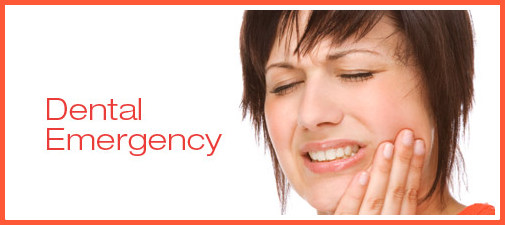 Here are a few tips to manage the most common dental emergencies if they arise.
Cracked or Broken Tooth:  A cracked or broken tooth can become painful very quickly if the nerve is exposed. When a front tooth is involved, then it becomes a cosmetic dental emergency too.  Rinse your mouth with warm water and try to apply some cold compress until you can get to the dentist. Try to keep the area as clean as possible.
Knocked out or Avulsed tooth: Firstly clean the tooth gently with water only to remove any dirt or debris however make sure that you don't scrub the tooth. If you can,  put the tooth back in place. Else, place the tooth in a clean container with milk. Call the office immediately as it may be possible to save the tooth.
Lost Dental Crown or Dental Filling: This kind of emergency unfortunately can happen even with routine care. You can temporarily place the crown back on or plug the hole with a temporary cement or filling material sold at drug stores. However, you will need to call the office ASAP to prevent further damage.
Bitten tongue or lip: Gently clean the area with some water. If there is excessive bleeding, place a cold compress to reduce the swelling present. If the bleeding does not stop within a few mintues, call the office immediately to determine the severity of the bite.
Injury to the Jaw or TMJ: A cold compress is advised to reduce the swelling if you suspect a broken jaw. If your jaw has been dislocated or locked open, it needs to be repositioned immediately. Seek help immediately at the office or head to the emergency room.
Loose Tooth: If your child has a very loose tooth, then it must be removed ASAP to avoid inhalation or swallowing complication. If you have a loose tooth, then call the office immediately.
Object stuck in between your teeth: Use a dental floss to gently remove the object stuck in between your teeth. Do not use a metal, plastic or any other kind of sharp tool to remove the obstruction. If your gentle attempts are unsuccessful, please give us a call.
We are now accepting new patients (take Medicaid and other insurances) and serving Center Point, Birmingham, Roebuck, Trussville, Pinson, Clay, Tarrant City, Leeds, Moody, Gardendale, Fultondale, Springville, Midfield, Pell City, Argo, Warrior, Huffman, other surrounding areas in Alabama.. Call us at (205) 833-5405 to schedule your appointment today.
No insurance no problem!
Work Hours
We are open 6 days a week to take care off your emergency dental needs.
Monday – Friday: 7:30 AM – 4:30 PM
Saturday: 7:30 AM – 4:30 PM