Thank you for considering us for you and your family dental needs.  At Comfort Plus, we serve greater Birmingham and surrounding regions, and understand that the cost of dental services maybe prohibitive for some of our patients. You are not alone, number of patients with access to dental insurance has decreased rapidly, leaving 55% of Americans with no dental insurance from 2009 to 2010. We fully recognize these trends, and believe that no patient should have to forgo taking care of dental health because of cost concerns or accessibility to insurance.
We are making dentistry more affordable to our patients in the Birmingham region through our discount dental plan, financing and other options.
Financing Options
Whether you have a major insurance coverage, or no dental insurance, our commitment to provide you the top quality dental services remains the same.  You will find our dentist Dr. Gutti, and her friendly staff eager to work with you, and answer any questions you may have to bring the affordable dental care to you and your family.
Call our friendly staff (205.833.5405) to learn more about our dental practice and how we can help you and your family with dental needs, thank you for your time and consideration!
Birmingham, Alabama dental discount offers, promotions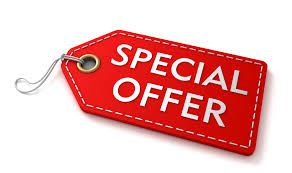 To help our Birmingham based patients, we offer several seasonal, and promotional dental discounts at the link below. Be sure to check our dental sales promotions, and take advantage of them. If you don't see any promotions related to your specific dental procedure and oral needs, call us to check about additional promotions.
Accepting New Patients:
We are currently accepting new patients with or without insurance, and proudly serve the patients from the Center Point, Birmingham, Roebuck, Trussville, Pinson, Clay, Tarrant City, Leeds, Moody, Gardendale, Fultondale, Springville, Pell City, Argo, Warrior, Huffman, other surrounding areas in the Greater Birmingham, Alabama region.